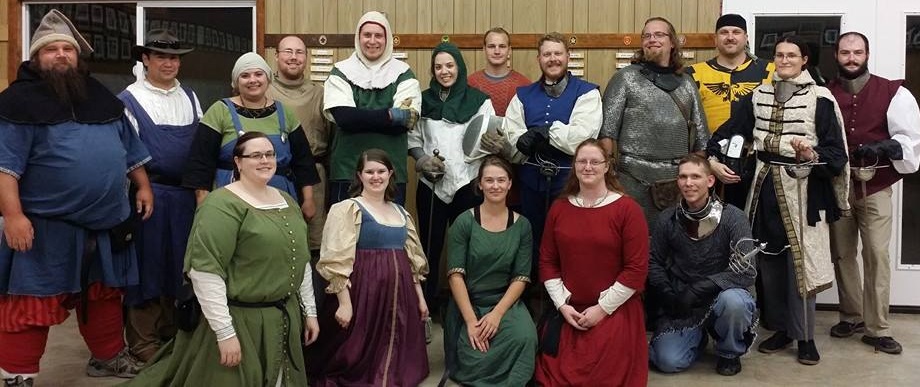 Here you will find updated information on the local meetings and gatherings of Shire Coeur du Val.
Weekly Fighter Practice
Each Tuesday from 7pm, fighters gather to practice their sword skills in Heavy Armored Combat, Fencing and Cut and Thrust combat. Each fighting style has its own intricacies and to be embraced!  Come join us in our martial pursuits, watch, encourage and socialize!  Martial combat is likely the most visible and recognizable activity in the SCA and all are welcome.  We also partake of target archery and thrown weapons, weather permitting, and good gentles are often found working on crafts while there. We invite you to come take part!
Every Tuesday evening at Scout Lodge T3 Cabin 1986 SW Allen St Corvallis, OR 97333 [map]
For more information, feel free to contact our local Heavy Marshal at marshal@cdv.antir.org
Monthly Business Meeting
On the first Thursday of each month, our local branch business meeting is held. Officers and populace alike are encouraged to join in and discuss the business happenings, event planning and general discussion of the state of the Shire. It is a good way to become more familiar with how a local branch works and a fantastic place to offer to help!
Meetings start at 7pm on the first Thursday of each month at the Westminster House on 23rd and Monroe, 101 NW 23rd St, Corvallis, OR 97330 [map]
For more information, pease contact our local Seneschal at seneschal@cdv.antir.org